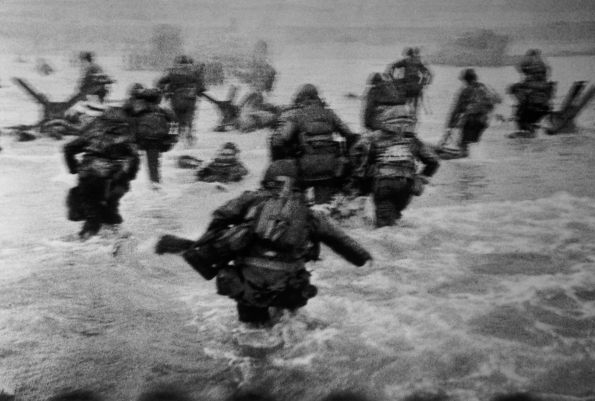 FRANCE. Normandy. W.W.II. Operation OVERLORD.
Omaha Beach. June 6th, 1944. The first wave of American troops lands at dawn.

In June 1944 the Allied forces opened a second front in Normandy (after the one in North Africa and Italy) to liberate France. On June 6th, in what was later called D-Day, 90,000 soldiers landed on Omaha Beach (the coded name for Coleville-sur-Mer). Many of them were killed by German troops, but the Allies managed nonetheless to defeat the Germans.
Magnum Photos.

---
| | |
| --- | --- |
| Camera Maker: | |
| Camera Model: | |
| Shutter Speed: | |
| Aperture: | |
| Focal Length: | |
| ISO Sensitivity: | |
| Time Taken: | |
| Exposure Compensation: | |
| Metering Mode: | |
| Flash Fired: | |