Peter Beyls à la galerie MediaRuimte à Bruxelles.

La galerie MediaRuimte à  Bruxelles est un lieu incontournable de découverte et d'accès aux arts numériques, au digital design et aux arts des nouveaux médias. Proposé par le collectif LAB[au] comme plateforme d'exposition, de concert, de rencontre et d'expérimentation, le programme du MediaRuimte associe des expositions (MR.xpo) et des concerts (MR.wav) lors des vernissages, souvent terminés par des mixes festifs (MR.mix) prodigués par des invités ou les membres de LAB[au]. L'accès gratuit, la qualité de leur programmation et le soin apporté aux expositions font de cet endroit remarquable une galerie réellement créative et singulière au sein du réseau artistique bruxellois. Également dédié aux arts des nouveaux médias, il faut aussi souligner l'indispensable iMAL, dont l'espace et les objectifs, bien que différents, contribuent tout autant à  placer Bruxelles sur la carte des lieux importants en Europe dans le domaine des arts numériques et des nouvelles technologies.
La prochaine expo du MediaRuimte : Peter Beyls : A selection of early geneartive work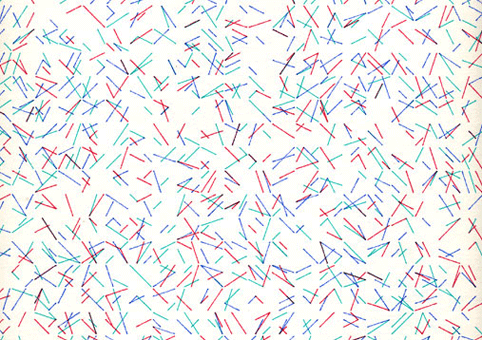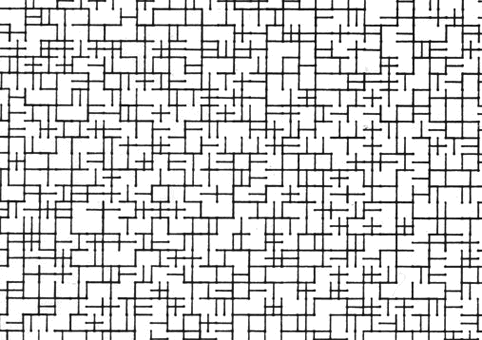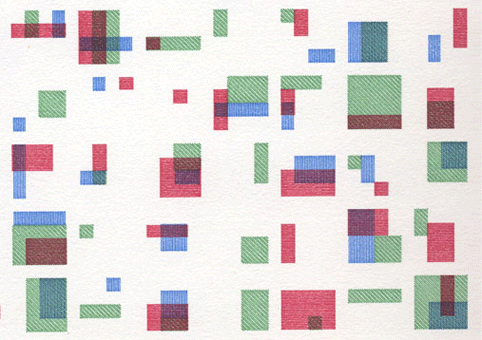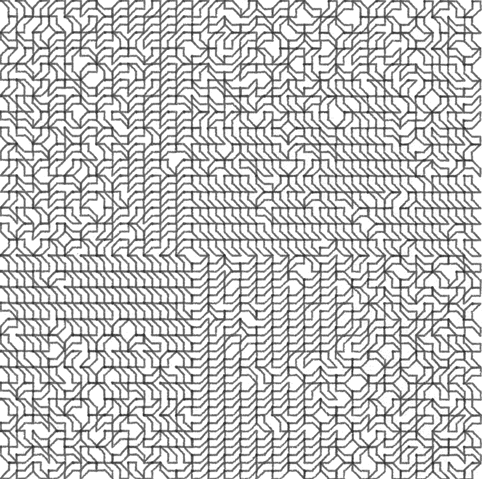 « I have always thought of computer media as active partners in the creative process, a methodology I have referred to as "conceptual navigation". I write software in order to explore my (often ambiguous) intentions. Once an idea is formalised in a program, one can evaluate its imaginative potential by way of the feedback that program provides. Since a program reflects the objectives of the artist, programming is considered a method of artistic introspection. Software is thus instrumental as a functional, materialist means allowing the active manipulation of otherwise purely conceptual constructs.

Over the years, my work has primarily centred on generative systems, including plotter drawings created from genetic algorithms (nested LISP functions viewed as DNA), human-machine interactive music systems using machine-learning and interactive audiovisual installations, many of them using computer-vision.

I am also fascinated by the problem of translating digital/virtual artefacts back into the tangible analog world as to make them available for humans to be experienced. This raises questions of how digital art is connected to the sensual parameters of human physicality and how it can be referenced/understood from the whole of human culture and the massive depth of its history. »

Peter Beyls, February 2010.
Quand ?
Vendredi 18 février
19h00 – 21h00 : Vernissage
22h00 : Novi_sad
23h00 : MR.mix
L'expo est visible du 19.02 au 19.03.2011 du jeudi au samedi
de 16h00 Ã  21h00 ou sur rendez-vous.
Adresse :
MediaRuimte, 104, rue de Laeken, 1000 Bruxelles.
Liens :
La page dédiée à  l'expo de Peter Beyls sur le site du MediaRuimte.
Le site de Peter Beyls.
Le site de LAB[au].
À suivre également à Bruxelles : iMAL.
Voir le site de iMAL.
Voir mes photos du MediaRuimte sur Flickr.
Voir mes photos de iMAL sur Flickr.